Return on Innovation - A New ROI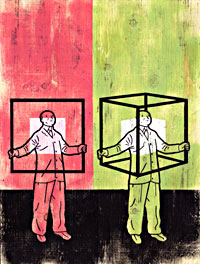 What is the payoff for investing in innovation? Is it a linear relationship? Is it logarithmic? Authors at Strategy+Business explain their concepts and research into the Return on Innovation.
"The law of diminishing returns in innovation effectiveness explains the numerous cases in which increases in R&D spending do not produce significant lifts in sales or growth. These companies are not raising but rather "riding the curve" — increasing their spending on idea generation and new product development, without altering the processes, systems, structures, or capabilities that determine their ROI."
Sttrategy+Business article (requires creating an account):
The Innovator's Prescription: Raising Your Return on Innovation Investment